On-demand private dance lessons with teachers
The goverment lifted the order on social distancing, gradually allowing dance studios to operate at a certain capacity. However, some students are afraid to go to mass dance classes because they don't want to meet many people. Or because they want to go to school right away, not patient enough to wait for the mass class to enroll enough students to start, or for other personal reasons. With the desire to learn to dance again while still maintaining a comfortable mood, many students choose to register for private tutoring (custom-made class, private class, etc) with teachers.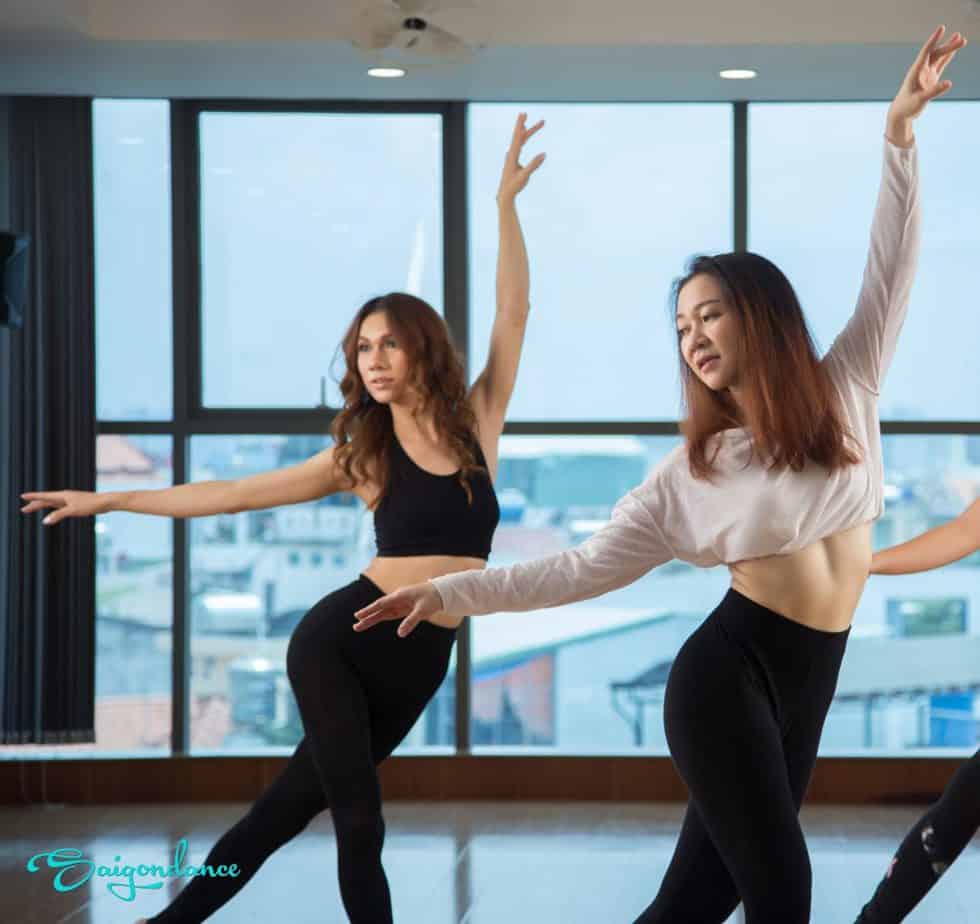 WHY IS EVERYONE CHOOSE TO REGISTER FOR PRIVATE CLASS?
• You are a busy person. If you have free time, you want to join the class right away, not waiting for anyone.
• You are very interested in a dance genre but it is too rare and so hard to find a mass class.
• You are an introvert, afraid of glances in public, do not like noise, do not like to be disturbed while practicing.
• You want to be noticed more by the teacher. But in the class, there are many students, so the teacher cannot observe you all the time.
• You need to register for a group of close friends, register for company employees to learn during recess, learn a quick cover of your favorite dance video on the internet, or want to learn quick choreography to perform at a year-end party, participate in shows or competitions,… are all suitable for private tutoring with teachers.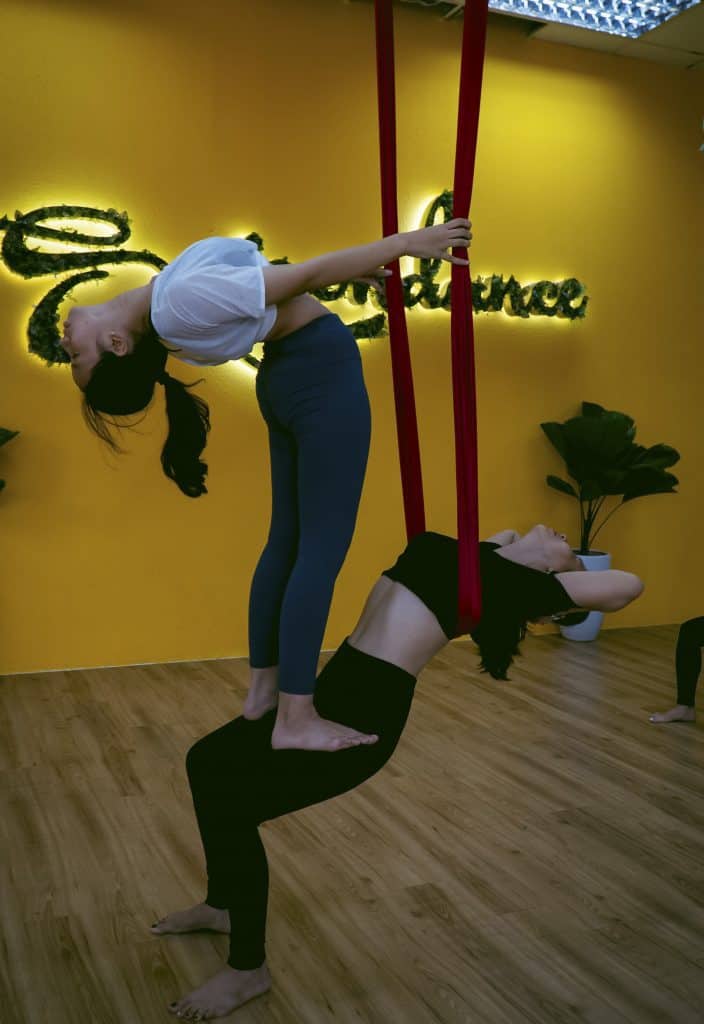 WHAT ARE BENEFITS OF REGISTRATION FOR PRIVATE TUTORING?
• The choice of kind of dance, time, and place of study is entirely up to you.
• Bring a comfortable and satisfied mood when being taught closely by the teacher without fear of being disturbed.
• Whether the dance move is right or wrong, learners also receive enthusiastic guidance from teachers without any recognition or judgment from those around them.
• Easily share your thoughts and aspirations, wanting to achieve many different learning directions according to your own wishes.
• It is possible to accelerate learning thanks to the initiative in time, the ability to learn quickly and hard practicing.
• Easily motivated to learn because there is always a teacher to remind and guide, helping learners to make faster progress.
• Tuition for private tutoring is not cheap, so when you decide to register, it means you can't leave it, because you regret money, so you have to go to school regularly.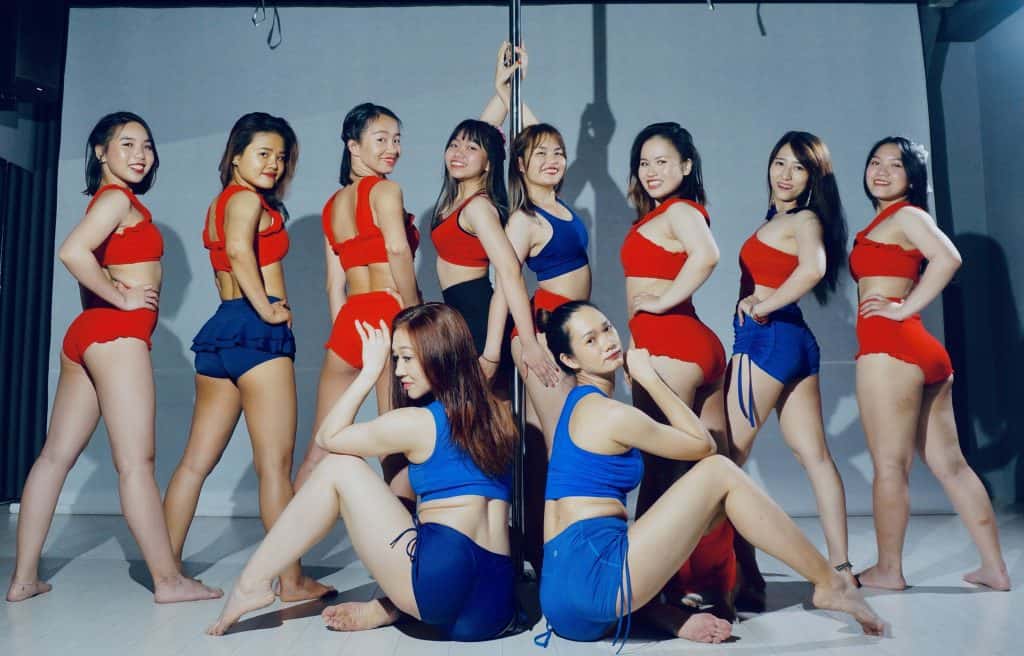 SHOULD I REGISTER PRIVATE TUTORING IN THE TIME OF COVID-19?
Highly recommended, because it offers great advantages:
• Students feel safe when going to school, not afraid to interact with many people.
• Quickly get used to the rhythm of active life, have fun while exercising, increase resistance.
• Being free to catch up with trendy dances on social networks, your favorite dances video.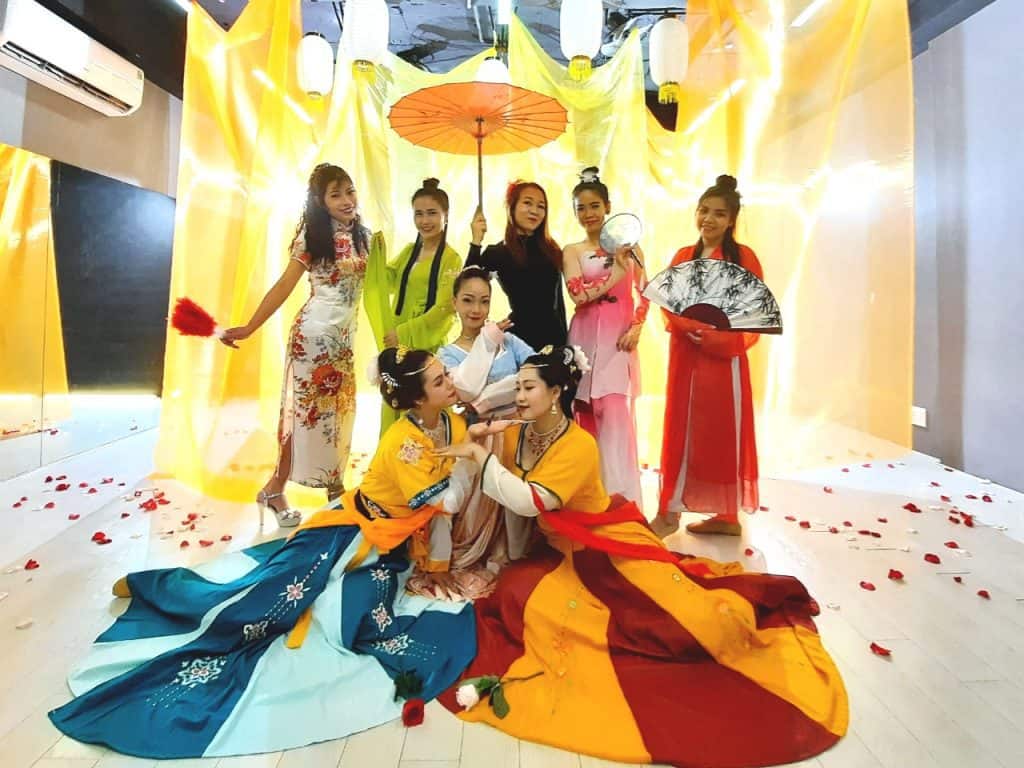 Why should you choose private tutoring at SaigonDance during the Covid-19 pandemic?
SaigonDance Center has been operating for more than 13 years, has a lot of experience in teaching dance in Ho Chi Minh City. Experiencing 4 outbreaks of the Covid-19 epidemic, SaigonDance still ensures to operate in accordance with regulations and comply with safety measures to prevent the Covid-19 epidemic. Here are the advantages of registering for private tutoring at SaigonDance in this time:
• The center's staff and teachers ensure that they comply with regulations when working and teaching in the dance studio: 2 vaccinations, always wearing masks, daily self-checks , regularly disinfect the work area.
• The dance studio is airy with an open space, ensuring a safe distance, the training equipment is always kept clean, the toilet areas, corridors, and elevators are cleaned and disinfected regularly.
• The facilities that are operated are located in the green area of the city, convenient to commute
• Students are given priority to choose the time and place to study, and are supported to reserve and change the date and time of the class for personal reasons, provided that the student must notify the center during office hours and at least 1 day before the day of the class.
• SaigonDance owns a team of professional teachers and diverse teaching content with many leading dance genres in Ho Chi Minh City: Modern Dance, Sexy Dance, Kpop Dance, Shuffle Dance, Hiphop, Street Jazz, Pole Dance, Aerial Hoop dance, Aerial Silk Hammock dance, Contemporary dance, Traditional Chinese dance, Belly dance, Indian dance, Vietnamese folk dance, fitness: Yoga, Zumba, Stretching, Pilates… . From choreographing to cover, dance skill, we ready to meet all customer requirements.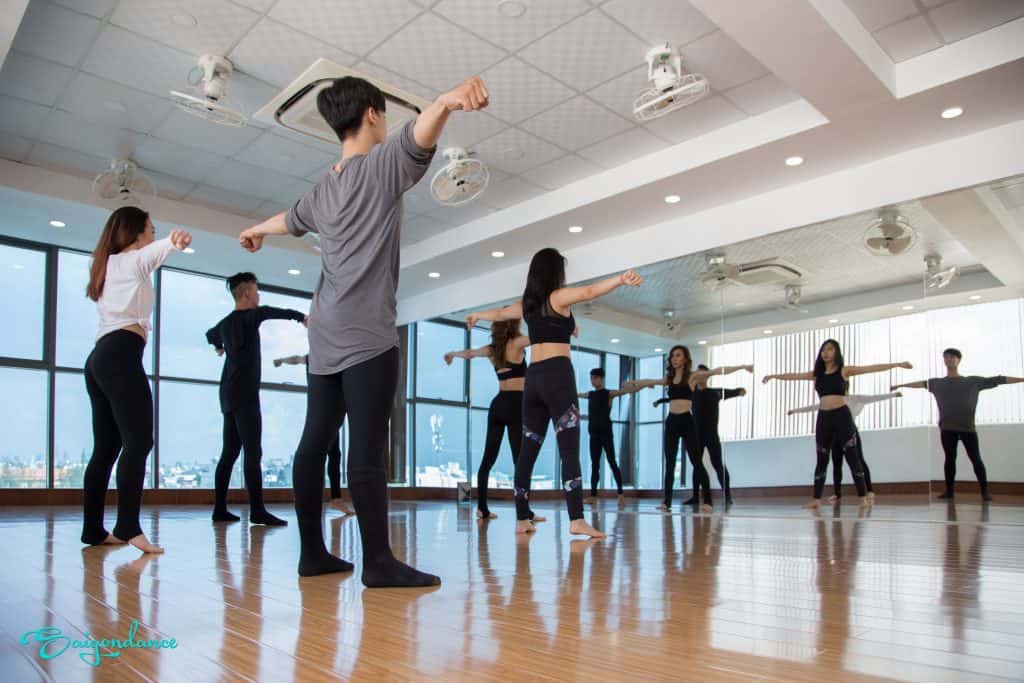 WHEN LEARNING AT SAIGONDANCE, YOU NEED TO FOLLOW THE PRINCIPLES OF COVID PREVENTION:
• Students participating in dance class must receive at least 1 dose of Covid vaccine.
• During the class time, students must strictly adhere to wearing masks, measuring body temperature, washing hands with antiseptic solution, keeping distance during practice.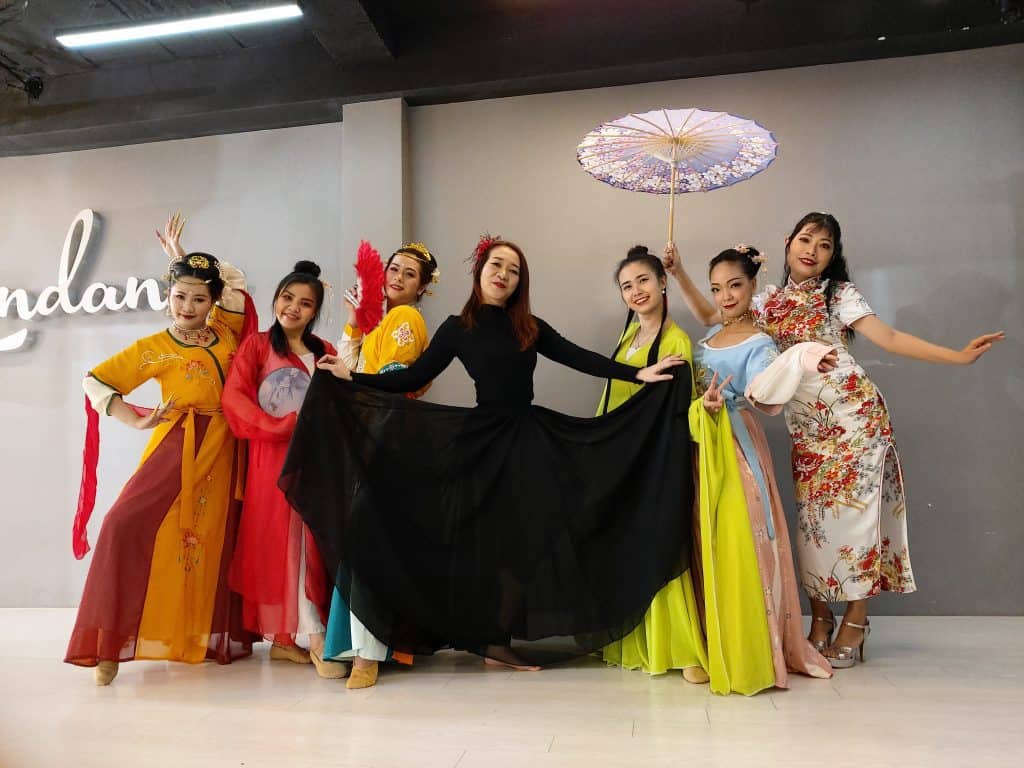 To further encourage this safe and active learning, from October 5th, 2021, SaigonDance Center offers a 20% discount for private class, applicable to classes from Monday to Frida, before 6pm. The program may end without notice when the epidemic is under control.
For consulting support and registering for private class with teachers, please call the hotlines of the facilities or inbox through the fanpage Trung tâm Saigon Dance or Saigon Dance English Version.