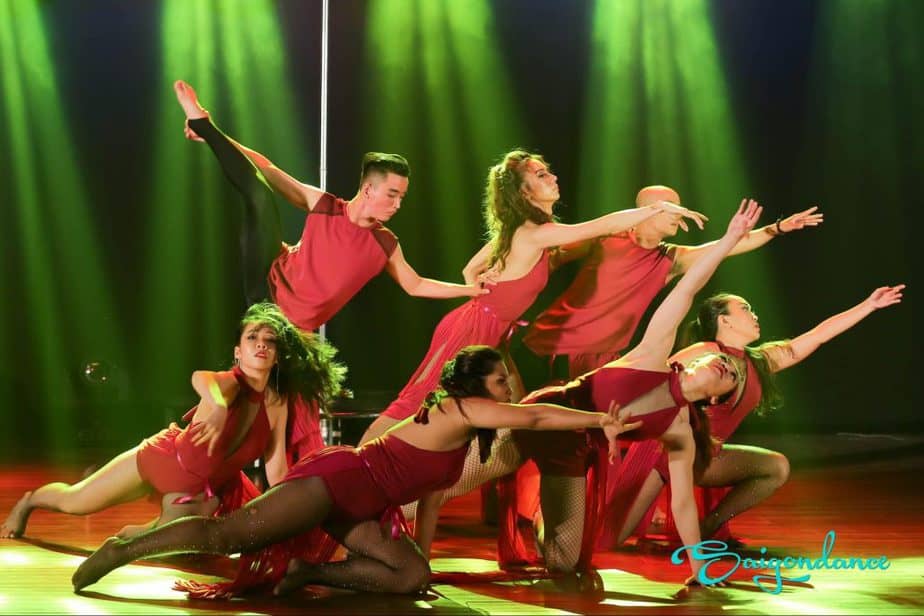 With the strength of a professional dancing school, variety of dancing genres, SaigonDance Center has long been a prestigious place chosen by many businesses to use the rental service of dance groups.
SaigonDance specializes in providing dance groups and performances for shows / events.
In order to organize a successful show or event, it is inevitable that there will be a great variety of excellent performances to attract customers. Not only impressing the guests, the skillful dance steps on the vibrant music will also create an exciting and joyful atmosphere for the whole event and grab more attention.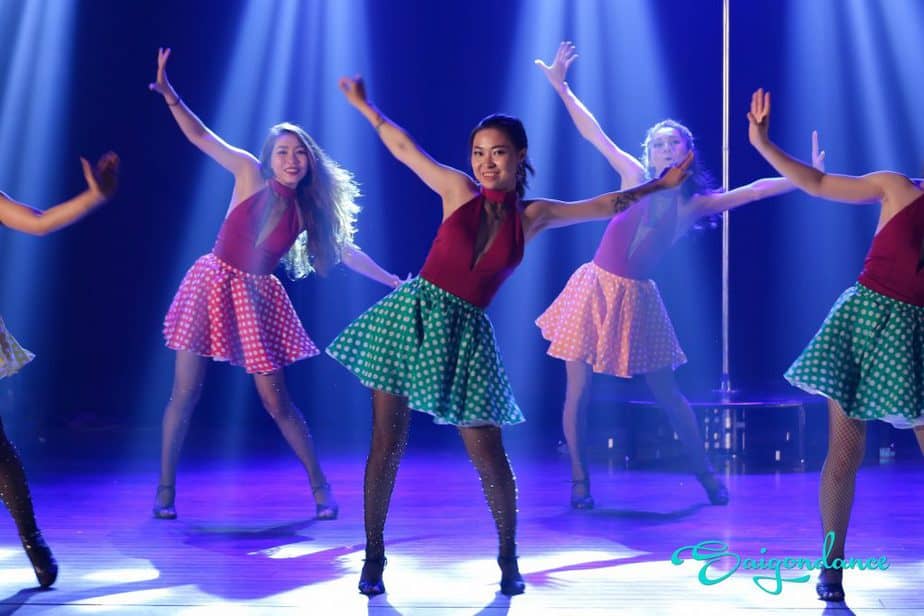 Hiring a dance group is the simplest way to direct the guests to focus on the event, starting the ceremony gently and effectively.
Depending on the nature and scale of the program, companies can select different dance performances to match the set objectives. Some items selected by many of SaigonDance's customers are:
• Modern dance group
• Sexy dance groups
• Hawaiian dance team
• Dance group for children
WHY YOU SHOULD CHOOSE SAIGONDANCE DANCE COMPANY?
SaigonDance Center was established in 2008. Until now we have over 10 years of experience in the field of entertainment, arts and is a favorite destination for thousands of students, business customers, …
With the advantage of being a professional dancing school in Saigon, SaigonDance Center always has a team of highly professional choreographers and dancers, diversifying a variety of dancing styles, including: belly dance, Indian dance, sexy dance, pole dance, modern dance, hip hop, children's dance, contemporary dance, jazz, go-go dancing, …
For many years of operating, SaigonDance's priority is to always put customers' interests first and satisfy all customers' wishes.
Here are some reasons why SaigonDance has always been chosen by many enterprises to cooperate and work with:
+ Discipline and punctual
+ Provide a team of eye-catching appearance dancers with good techniques;
+ Free information consultancy for companies who want to use rental services of dance / dance group of SaigonDance;
+ Affordable, reasonable price upon each customer's request;
+ Providing choreography for Companies as required;
+ Provide full package event organizing service;
+ Providing personnel rental services (dancers, singers, cheerleaders, MCs, DJs, event organizers, etc.)
+ Refer to performances by SaigonDance / Saigon professional dance hiring service / Dance group service.
Sexy dance dance group
Professional fire dancing group/ Fire dance performances for the event
Professional pole dancing dancers / Pole dance performances
Samba dance group / Samba dance performance
Modern dance company / Co Ba Sai Gon dance group
Go-go dancers / Disco dancers
Bellydance dance (fan veil) / Belly dance performance
Contemporary dance group/ Contemporary dance performances
Dance group of children
And there are many other interesting performances by SaigonDance company and professional dancers performing for many different events, both inside and outside the country.
See more videos at SaigonDance's Youtube channel.
Or contact directly with the staff of SaigonDance Center for consultation and detailed quotation.
Contact SaigonDance
+ Website: https://www.saigondance.vn/
+ Fanpage: https://www.facebook.com/saigondancevn/
+ Email: Saigonbellydance@gmail.com
+ Saigondance 94 – 96 Second street, Ward 4, District 3
(8428) 38 329 429 – 0902 322 361
+ 85 Pham Huy Thong, Ward 17, Go Vap District
(8428) 3636.5202 – 0902 992 361