Stretching is a sport that makes the body more flexible, it's very important for athletes, dancers, … and in all our daily activities.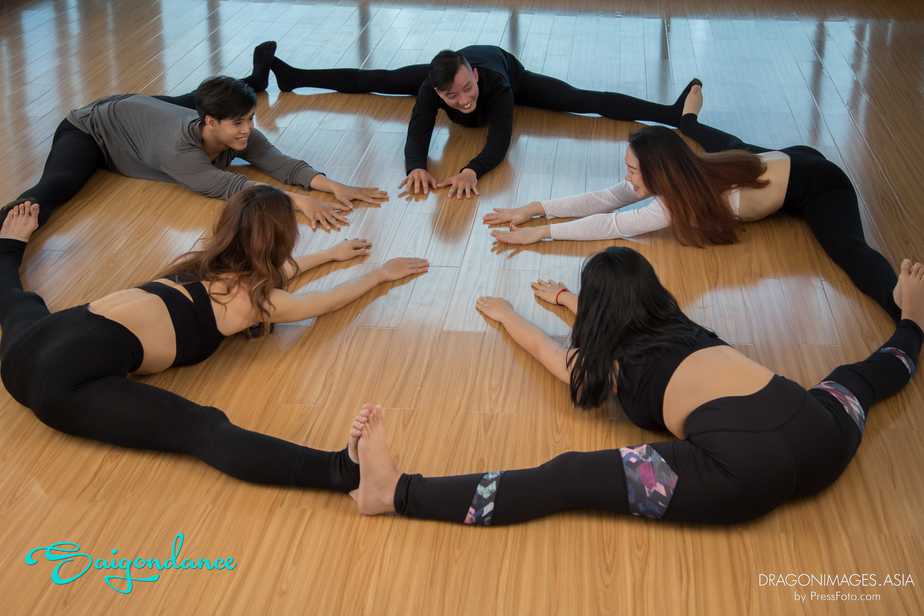 Benefits of stretch for adults and children:
• Minimize the risk of injury during exercise.
• Improve the efficiency of daily activities and exercise
• Increase blood circulation, help restore energy quickly.
• Increase the flexibility of joints, the ability to coordinate muscles.
• Improve movements in dancing, martial arts to be more beautiful, more accurate, increasing strength when performing.
• Bringing in stamina to work more effectively, reduce fatigue.
Stretching does not limit the age of the practitioner, you can start practicing at any age, however, it should be practiced as soon as possible because the older your body is, the more muscular will tighten (loss of mucus, loss of elasticity). It will be difficult and painful when exercising, not to mention an increasing risk of injury if you not properly trained. (It is best to go to professional stretching centers / classes to practice in a methodical and safe way).
The best age for stretching practice is from kid to teenager (children under 16 years old). If you want your child to develop physically and practice stretching from a young age, you can let your child go to school right from the age of 3 – 5 years old.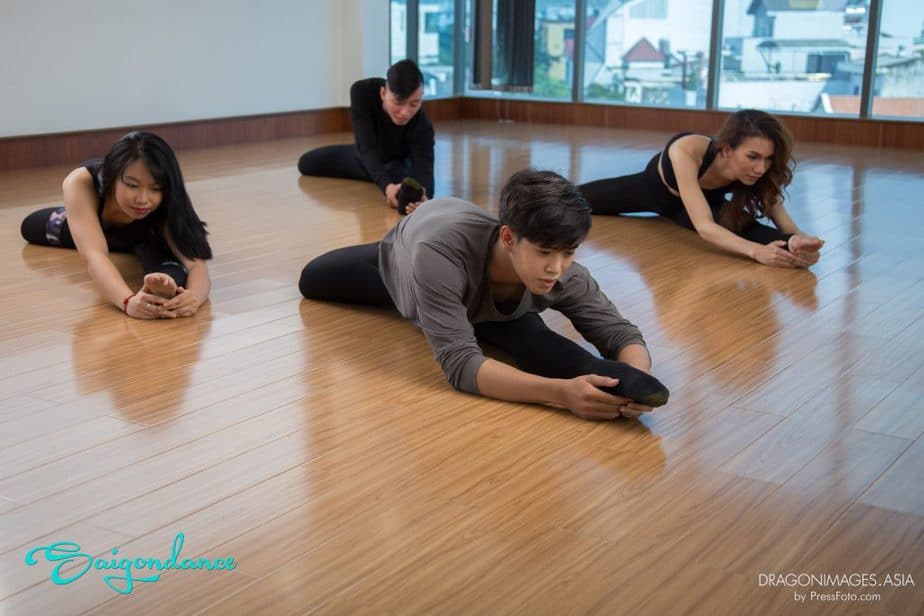 Some reasons parents should let their children studying stretching at a young age:
• At that age, the joints are not developed, very malleable and painless during exercise
• The pace of development is rapid, it does not take too much time as when practicing in adulthood.
• Children often climb, run and jump, it is very easy to encounter unnecessary injuries. Flexible practice from young age will give your child a more flexible and healthy body, limiting the risks of injury.
• Easy for children to learn and develop in other sports such as dancing, martial arts, aerobic, …
• Give children leisure time, extracurricular activities.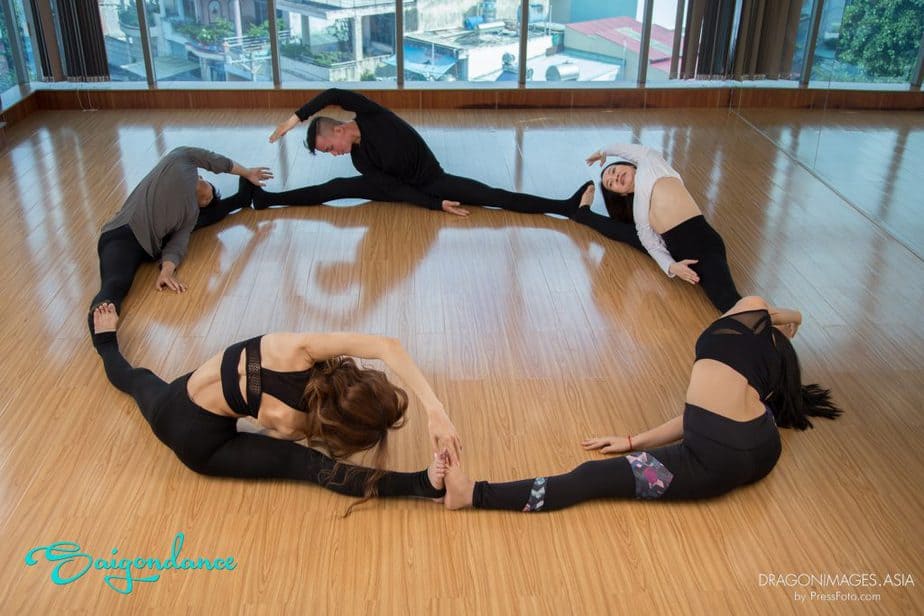 At SaigonDance Center, stretching classes of Ms. Nga and Mr. Huy are always loved by many students and persistently practiced for many years because of the positive changes in both physical and mental aspects of the practitioner.
Many parents after a period of practice feel confident that they have registered classes for their children to study together
Not to mention, SaigonDance Center is a professional dance training center of Saigon, so you can practice a lot of different sports and dancing such as yoga, pilates, belly dance ( belly dance), modern dance, sexy dance, hip hop dance, contemporary dance, jazz dance, pole dance (pole dance), dance ring (aerial hoop), at the same time…. Full classes for adults and dance classes for children.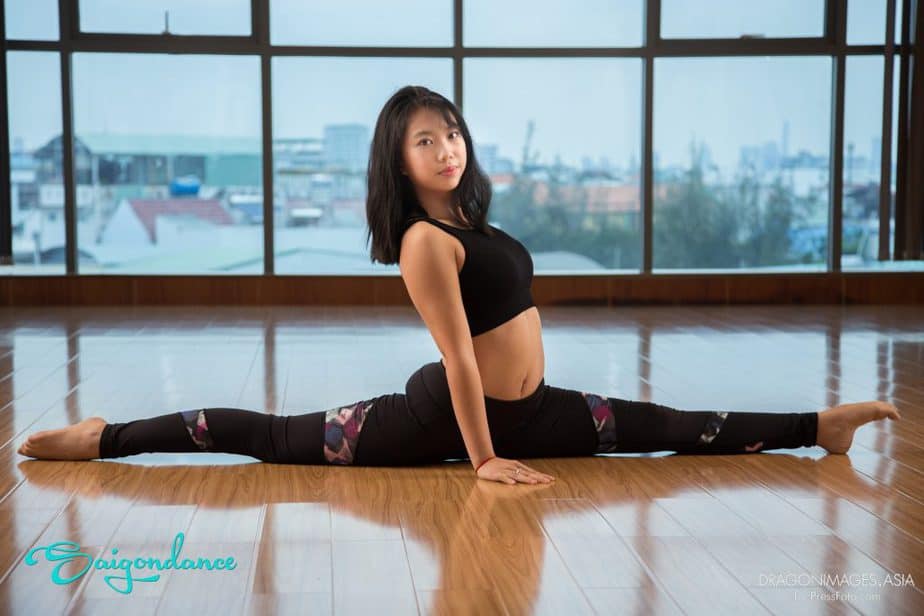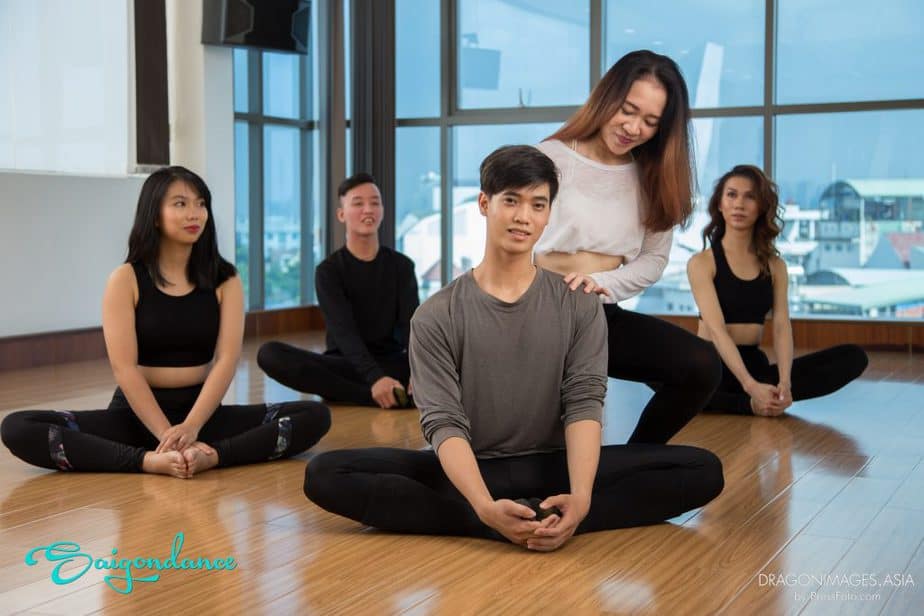 Ms. Nga: stretching teacher in SaigonDance Center, district 3.
She is known to be a talented teacher and has a methodical, dedicated way of teaching each student. In addition stretching, she also teach many other subjects: belly dance, pole dance, contemporary dance. Her classes are always filled with students and received good feedback.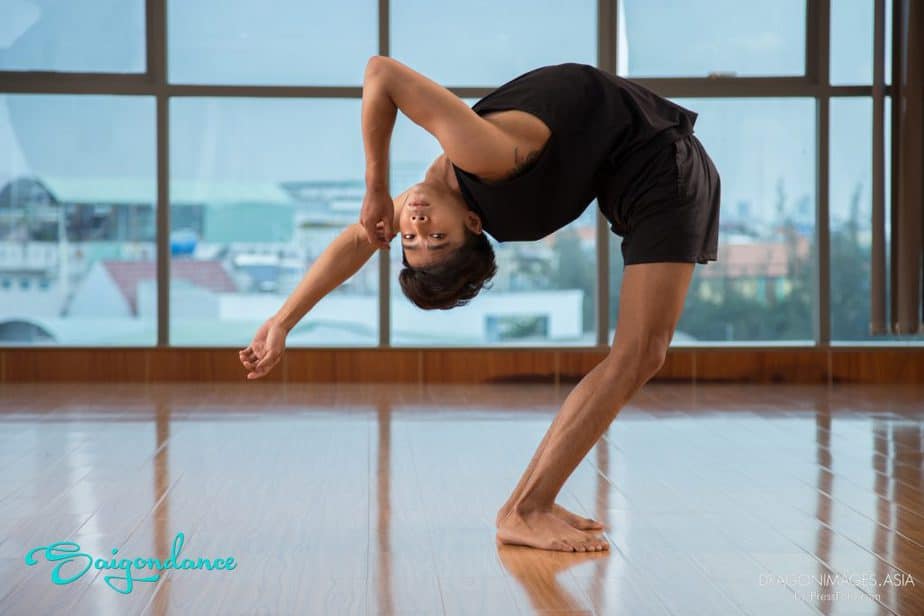 Mr. Huy: although he is still young, Mr. Huy has surprised many people by his ability to teach professionally and have excellent skills in two subjects: stretching and pole dancing. With the passion and enthusiasm, he always strives every day to develop himself, helping his students to grow in each class. He is currently teaching stretching classes in Go Vap (Pham Huy Thong)
Saigondance center
Website: https://www.saigondance.vn/
Fanpage: https://www.facebook.com/saigondancevn/
Email: Saigonbellydance@gmail.com
Address:
+ 94-96 Street No. 2 Cu xa Do Thanh, Ward 4, District 3, Tp. Ho Chi Minh
HotLine: (8428) 38 329 429 – 0902 322 361
+ 85 Pham Huy Thong, F17, Go Vap District, Tp. Ho Chi Minh
HotLine: (8428) 3636.5202 – 0902 992 361