The judge panel of the Vietnam Belly Dance Festival 2018
In addition to the three main judges, we also welcome the guest judges from over Vietnam and Asia. They have long-standing teaching experience, extensive knowledge, or are influencers on the belly dance movement. So who are they?
 Judge Le Minh Nguyen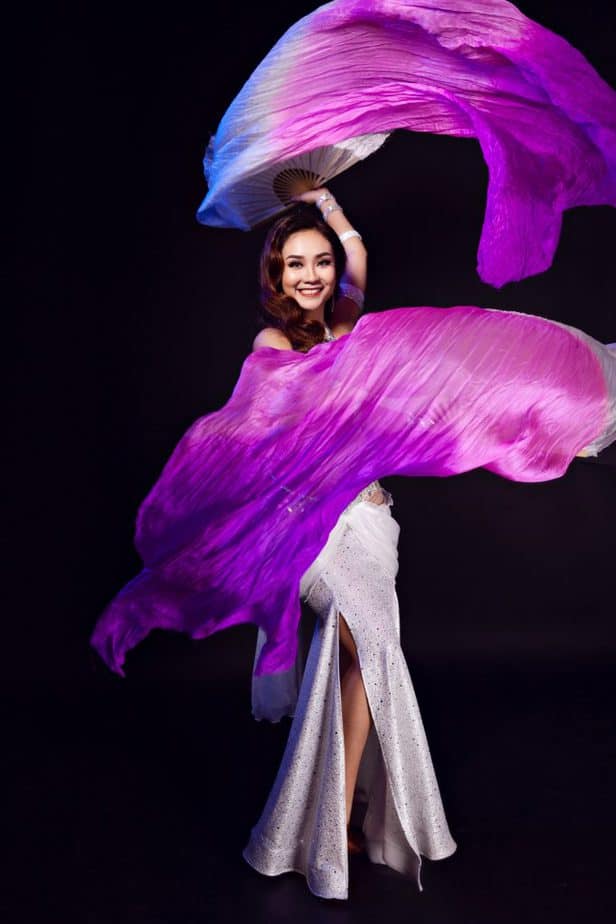 Le Minh Nguyen (Megan Le) is a famous bellydance performer, instructor and trainer in Viet Nam. She is well known for her passionate, unique style and extensive knowledge of oriental bellydance. She was named champion in the Professional Solo category at the Vietnam Bellydance Competition 2015 and Grand Champion in the Professional Solo category at the Ahlan Bellydance Festival 2017 Hà Nội by winning both the folkloric and oriental professional solo categories, winner of D'oriental 2017 Singapore championship both professional and folklore category, 1st runner up of Raks Siam 2017 in Thailand, 1st runner up Asia global bellydance Singapore, 1st runner up of Miss bellydance Malaysia 2017, international category . From 2012 to 2017 she was the key bellydance performer, trainer and instructor for Saigon Bellydance in Ho Chi Minh City, the first academy for professional bellydance training in south Viet Nam. She also gave workshops and private classes at many festivals in Viet Nam, most notably her stunning poi veil workshop at the Viet Nam Bellydance Festival 2015. With her passionate and engaging performances and her extensive knowledge and experience in teaching and performing a variety of bellydance styles and techniques, Megan is an unparalleled resource for students and audiences alike.
Yoko Kamei: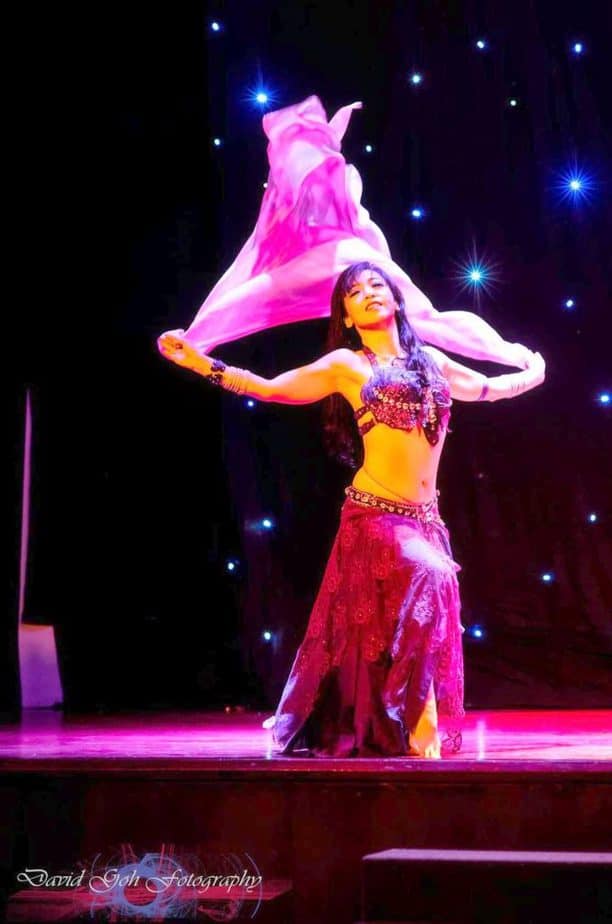 YOKO started her passion for bellydancing at Saigon Bellydance around year 2008. Since then YOKO has been participated in innumerable shows such as:
– Tamalyn Dallal ,Hadia show at Bangkok,Rachid Bellydance Night with Rachid Alexander at Jakarta. And some friendly restaurant shows in Japan,Indonesia and Japan.
Throughout YOKO dedicated life for bellydance, she has earned herself quite an amazing amount of prizes:
・Bali – Lombok Bellydance Competition 2013
Professional Solo 2nd runner up
・Vietnam Belly dance Festival 2015
Professional Solo 2nd runner up
・Raks by the SEA 2015
Troupe category Champion
・Vietnam Unlimited Bellydance Competition 2016
Impressive Choreography award
・Asia Exotica Bellydance Festival 2016
Professional Oriental solo 2nd runner up
Professional Folkloric solo 1st runner up
・Ahlam Bellydance Festival 2017
Professional Oriental solo 1st runner up
Professional Folkloric solo 3rd runner up
Professional Bellydance solo 2nd runner up
・Asia-Pacific Oriental Dance Festival
Proffesinal oriental soro 3rd runner up
Yoko also has invited as judge,guest peformaer and teacher of Asia Exotica Bellydance Festival 2016
And International Oriental Dance in Bangkok 2016&2018
Phi Yến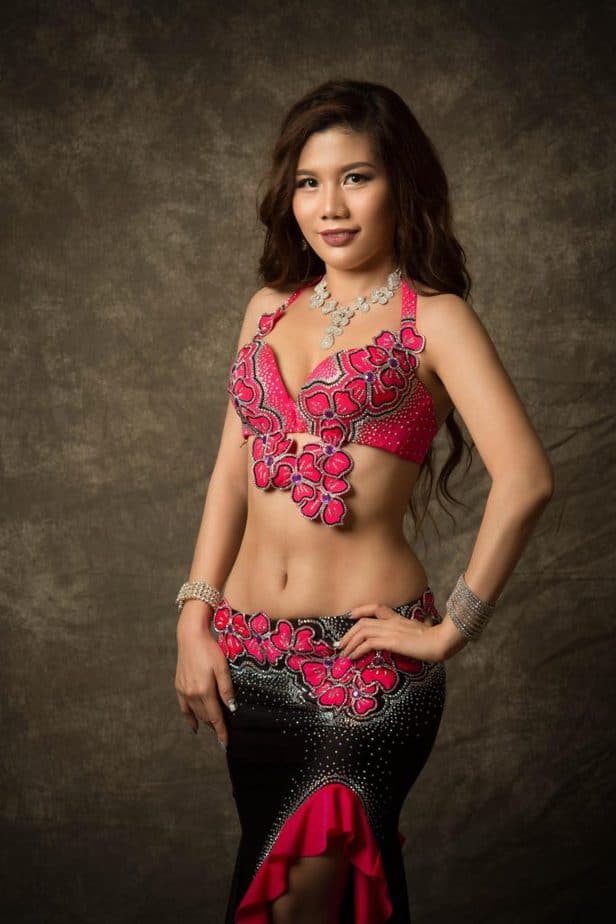 Phi Yen is one of the well-known bellydancer- teacher-choreographer in Vietnam.
She is the founder and director of the professional bellydance training center -PY BELLYDANCE COMPANY in Ha Noi, Vietnam.
She has participated in many courses of famous master teachers in the world as : Randa Kamel, Mohamed Shahin, Khaled Mahmoud,Wael Mansour, Yousry Sharif, Aida Nour, Lubna Emam,Radmila, Mahdy, Jiilina Carlano,Dariya Mitskevich,Aziza of Cairo, Saida Helou, Yamil Annum,Aida Nour, Marta Kozun, Alex Delora, Virginia Mendez, Daila, Julia Mista, ….
Besides, she has taken part in lots of international bellydance festival in Malaysia, Singapore, Taiwan, Korea, … and has won many awards in the international bellydance competitions for professionals.
She also is the primary international Bellydance-festival organizer in Vietnam. Especially, She has invited as Jugde and/or Guest Performance of:
– Al Hayat International Bellydance Festival 2018 in Kyiv, Ukraine.
– Live Arabeque Festival 2017 in Dubai.
– Yalla Top Star 2018 in Singapore
– International Bellydance Festival 2018 in Hong Kong
– Raqs Oriental Festival Pattaya in Thailand 2018
– Korea Open Bellydance Champoinships 2017 in Korea, She teach workshop in this event.
– International Bellydance Competition 2017 in Taiwan.
– Miss Bellydance Malaysia 2017
– JKDBC Bellydance Festival in Korea 2017
Nguyễn Khánh Hòa
Khanh Hoa is the founder of the Bellygirls Club, which has been active for more than five years in Saigon. Bellygirls has participated in many prestigious BellyDance art awards on the big stage, becoming a prestigious and quality Bellydance Center in Saigon who leads and fire BellyDance passion to thousands of students and professional dancers.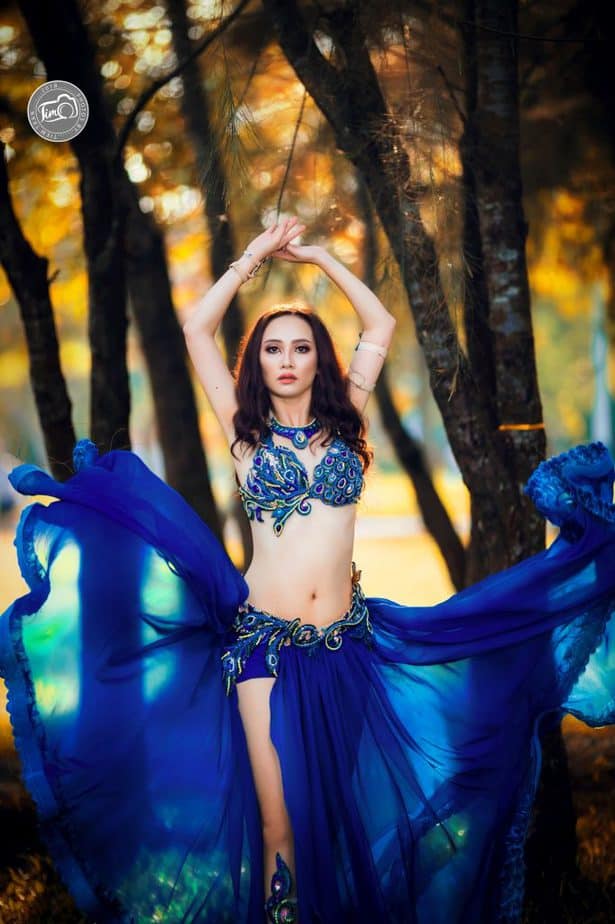 Khanh Hoa has participated in many workshops in Saigon and Hanoi, and is the organizer of the Queen of Bellygirls Competition – Workshop & Galashow 2017, Saigon Bellydance Festival 2017 at the Beirut Middle East restaurant.
The Vietnam Belly dance Festival this time, Khanh Hoa will help the Organizing Committee judge the first round competition for children.
Some Bellygirls Club's achievements under the lead of Ms. Khanh Hoa:
3rd prize at Vietnam Bellydance 2014
2nd prize for the professional dance group at the International Bellydance Festival in Hanoi 2017.
Dance Championship at the Gameshow You Got a Deal HTV 2016
Thanh Phương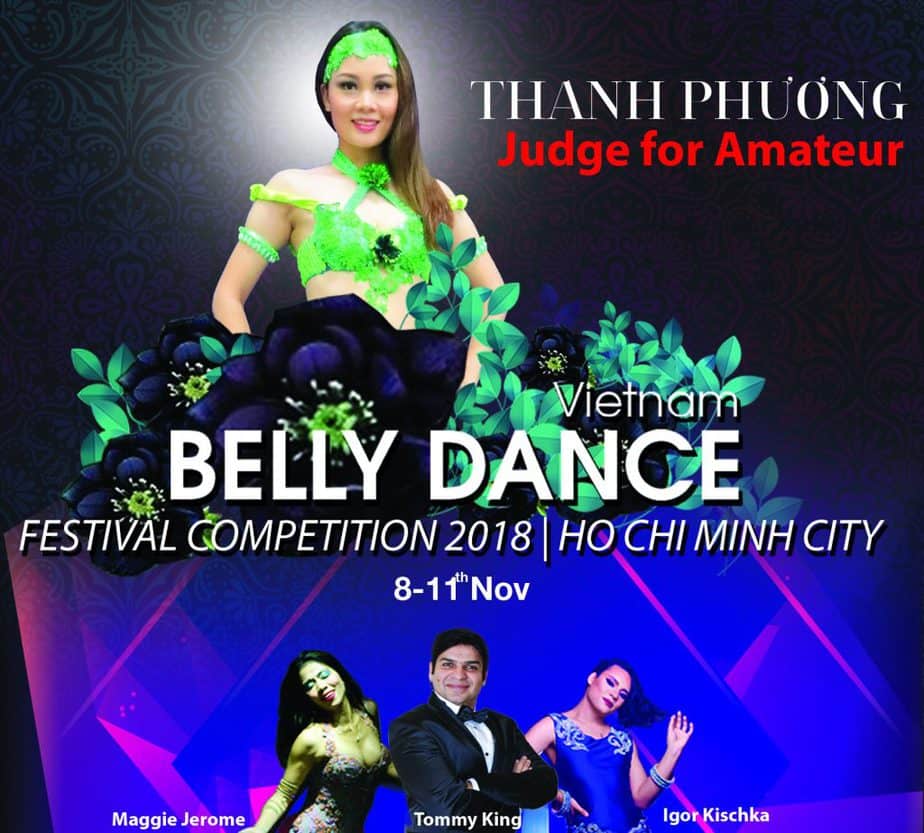 Thanh Phuong anchors with Belly Dance – she has 7 years of experience as the head of Sao Bang Belly Dance Club, and is the organizer of the annual Belly Dance tournament called: "Ho Chi Minh City's Go Vap Open Belly Dance".
She is always along with SaigonDance's activities, who has influenced the belly dance movement in Go Vap area in particular and Ho Chi Minh City in general. She exposes dedication and love for belly dance clubs of her own and others. Therefore, the organizing committee treasures her role in the jury this year.
Related Posts
Viet Nam Belly dance Festival 2018
VIET NAM BELLY DANCE FESTIVAL 2018 COMPETITION RULES
Viet Nam Belly Dance Festival Is Honor To Welcome 3 World-Class Super Stars
Gala Show Stage and Competition
What are new in Vietnam Belly dance Festival 2018 this
Hotels, travel, restaurants and other entertainment venues
The Organizer's Capacity – organized Vietnam Belly Dance Festival events