Bollywood uses concurrently and alternately movements rhythmically and vigorously coming from hands, feet, neck and shoulders while still moving with high intensity which will surprise you about its weight loss effects. Bollywood trainees will have a body with great measurements and a charming attitude.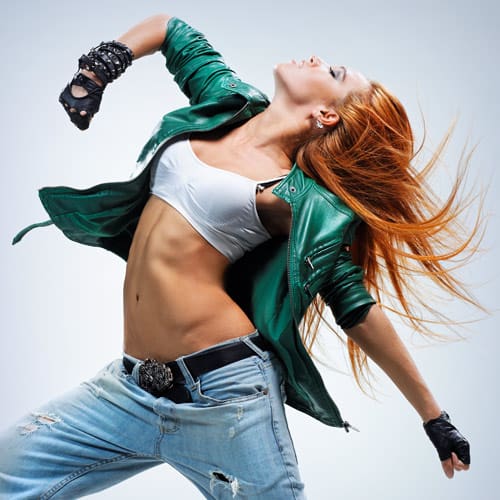 2. DEVELOPMENT HISTORY
The Bollywood name comes from the musical film industry in Mumbai, India, which is very popular. Therefore, in addition to the name that sounds "cool": "Bollywood" (combined the name of Bombay city – the former name of Mumbai with the Hollywood), this subject also has another name "The Indian film dance." In the movie, the actors often act, dance and sing. Gradually, the combination of classical and traditional Indian dance with jazz, pop, hiphop dance and the delicate movements of hands and eyes have created Bollywood.
Bollywood Dance is a modern variation of Indian Dance, a mix of many dance styles: Belly Dance, Kathak, Indian folk dance, Jazz and Western Erotic Dance.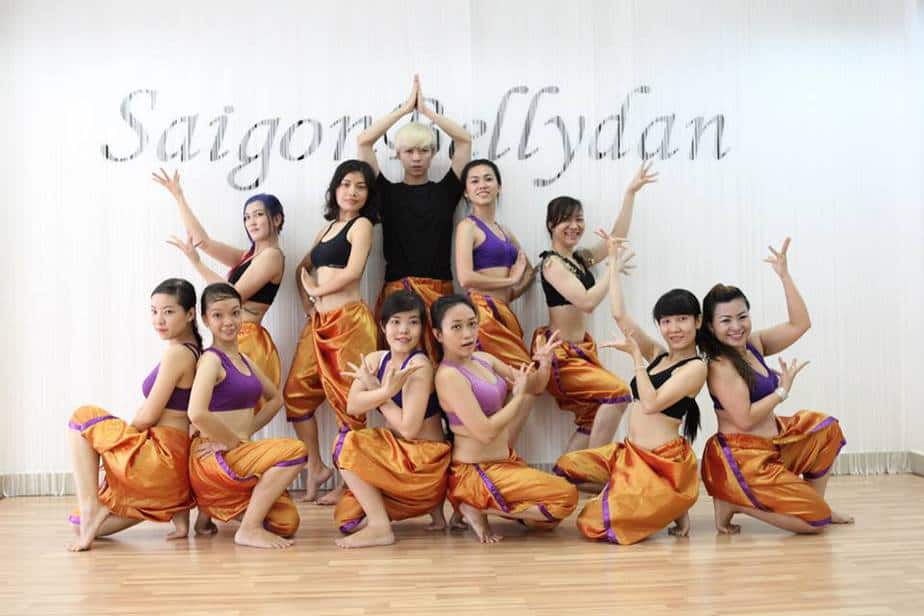 3. 
C
HARACTERISTICS
– Bollywood dance is a very special type of dance that focuses on expressions, from the way that you flex your hands, hitting hands with music to the eyes, the expression of the lips, the shaking of the head. Moreover, the spirit of Bollywood is fun, healthy and a little mischievous, it will bring excitement and energy to the dancers.
– Instead of highly technical movements, you just need to imitate familiars moves. This is a great form of exercise, suitable for all levels of learners from basic to advanced. You dance, you move, show your feet, hands, facial expressions any way you feel, they're all parts of Bollywood.
– Because this type of dance focuses on waist shifts, circle movement points and other actions, it helps dancers to develop the the chest area effectively.
– Because of its focus on body strength, flexibility and especially the feelings of learners, Bollywood requires them to be really relaxed to be able to control express emotions through each dance step as well as doing the moves exactly.
4.  BOLLYWOOD TREND IN THE WORLD
Bollywood first appeared a few decades ago, ever since the film industry was born. This is a popular art. In India, there are many children studying Bollywood, it is regulated as an extracurricular subject at school. There are kids who initially appear passive and shy but after joining class for a while they become more active when interacting with friends and this positively affects their behavior and attitudes in daily life.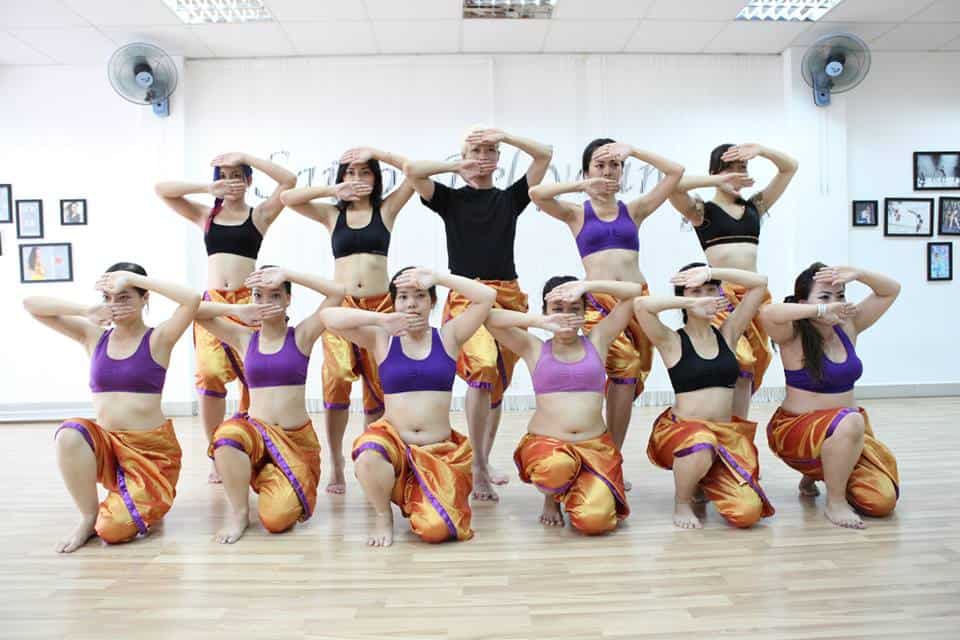 Bollywood in Vietnam
Although Bollywood are well developed in the world, it's only introduced to Vietnam from January 2011. Although it's a new subject, Bollywood quickly become popular among teenagers, especially after the movie "Slumdog Millionaire."
We're proud to be the only center in Ho Chi Minh City to open Bollywood classes from basic to advanced and for all audiences from children to adults. Bollywood dance is an extremely fun dance and is suitable for groups of friends to join. Coming to Bollywood class, every emotion will be expressed through each playful gesture. You will forget all your problems and enjoy pure joy from the dance.
5.  WHAT YOU NEED TO PREPARE BEFORE LEARNING BOLLYWOOD?
Whether you're just getting started or experienced, attending Bollywood dance class is a way for you to enjoy the fun after work. You do not need to prepare anything to learn Bollywood, except for outfits that show off your belly (if you are confident), barefoot, do not eat too full and always carry a bottle of water to be hydrated.
See More Bollywood Clips
CONTACT SaigonDance
94-96 Đường số 2 Cư xá Đô thành, Phường 4, Quận 3, Tp. Hồ Chí Minh
(8428) 38 329 429 – 0902 322 361
85 Phạm Huy Thông, F17, Quận Gò Vấp, Tp. Hồ Chí Minh
(8428) 3636.5202 – 0902 992 361
Email: Saigonbellydance@gmail.com