Yoga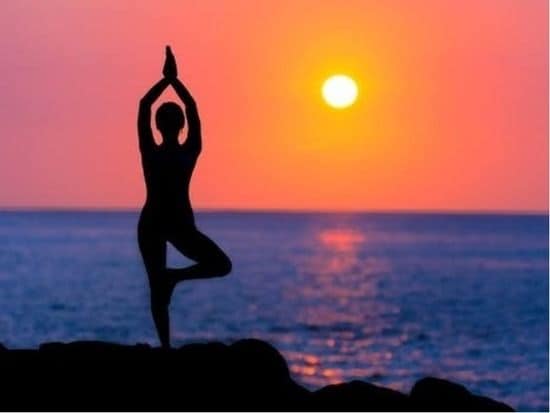 WHAT IS YOGA?
Yoga is a practice in Hinduism, its focus is to attain the status of freeing the ego and combining with the Great Era (Atman or Supreme Reality) through an effort to concentrate high spirits, meditate deeply and contemplate. The word "Yoga" comes from Sanskrit (an ancient language in East India), which means to reunite your spirit, body and soul.
Yoga has been developed in the Himalayas for thousands of years from wise ancient researchers. They observe the human's body and mind deeply. They also observe the movements of different animals, they imitate those postures and experiment on their own bodies. That is why many poses are taken from animals. Those yoga poses are called Asana and can be up to 50,000 poses.
Yoga is a system of many techniques that can elevate your body and mind. It is a science of how to bring harmony to life.
Yoga postures create pressure on different parts of the human body similar to a gentle massage. This increases body control. When hormone regulation becomes balanced, it also balances our bad emotions, such as anger, jealousy, greedy, fear.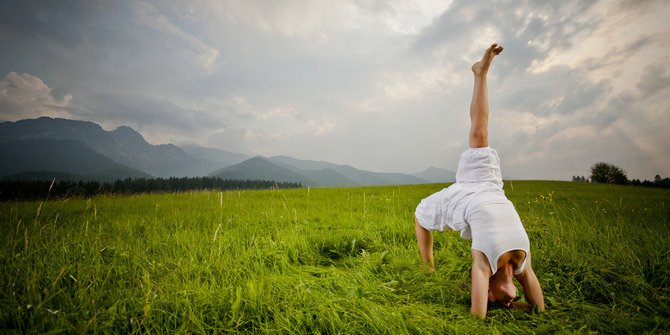 BENEFITS OF YOGA
With proper practice, you will become more flexible and healthy. Yoga does not create pressure on the heart but can also provide more oxygen to the blood and vitality of organs, thereby increasing metabolism, controlling emotions and balancing psychology. Yogis will feel less stressed, their minds become clearer, more focused, more optimistic, more confident, deeper sleep, mastering their thoughts and actions. Yoga helps balance your mind and reduce stress.
In addition, Yoga plays an important role in preserving and improving physique. When practicing yoga movements, the excess energy is gradually wasted but you will not feel as hungry, therefore help you to lose weight. If you're underweight, practicing yoga can help improve your digestion. Yoga helps you adjust your health according to each person's condition. This is the unique benefit of Yoga.
Especially, for pregnant women, practicing Yoga will contribute significantly to the child's health, ensuring the health of both mother and baby.
HISTORY AND DEVELOPMENT OF YOGA
Yoga is a spiritual practice developed in India about 5,000 years ago. In ancient times, due to the desire for personal freedom, health, long life, and self-improvement, Yoga has been established and has since spread throughout the world.
Yogis has built a unique way to maintain a balance between body and soul. This method combines all movements with breath and meditation techniques to ensure the peace of mind and physical health.
The history of Yoga can be divided into four main periods:
+ Pre-Classical period
+ Classical Yoga period
+ Post-classical Yoga period
+ Modern Yoga period.
In the pre-classical period: Yoga was developed in Indus – Sarasvati civilizations in northern India. The word "Yoga" was first mentioned in the scriptures Rig Veda – the oldest one. Yoga has been designed and developed slowly by Vedic priests – those who teach and believe mainly in the sacrifice of self, self-learning, action (Karma yoga) and wisdom (Jnana yoga).
In the classical period: For the first time, there was a presentation system of Yoga in Patanjali Yoga. Patanjali is often considered as the father of Yoga and Yoga practices – which until now still have a strong influence on all styles of modern Yoga.
In the post-classical era: Yoga teachers have created a system of practices designed to rejuvenate the body and mind. They do not accept the phyosophy of the ancient Vedas and develop Yoga Tantras, with different techniques to cleanse the body and mind. It was during this period that Hatha Yoga was born. During 1800 and 1900, yoga teachers started going west to attract more people to join in the practice. In 1920, Hatha Yoga was blooming in India thanks to Mr. T. Krishnamacharya. Shri Krishnamacharya travelled through India and performed various Yoga postures then opened the first Hatha Yoga school: B.K.S. Iyengar, T.K.V.
Desikachar and Pattabhi Jois are three students of Shri Krishnamacharya – who followed him and increased the popularity of Hatha Yoga. The spreading of Yoga in the West continued until Indra Devi opened his Yoga studio in Hollywood in 1947. Since then, many other Western and Indian teachers have become pioneers in bringing Yoga closer to people. Hatha Yoga spread and attracted millions of followers. Now Hatha Yoga has many different schools or different styles, which emphasize different aspects of the practice.
In modern times: Yoga has developed strongly in all continents. The main development in the modern period is Hatha Yoga because of its appropriate properties and the need to protect and maintain the health of the community.
FEATURES OF YOGA
Movement: Yoga postures commonly known as ASANAS include many different exercises that Yoga masters have gradually built and developed from thousands of years ago. While regular exercise methods focus on developing muscles and strength with fast, strong and continuous movements, Yoga activities are slowly and softly implemented in combination with deep breathing and resting time between each posture.
Techniques: Techniques develop from low to high, yogis must practice from basic classes. The main action is to relax the muscles, breathe in and out, bring the body and the state of relaxation to the maximum.
Costumes: often use tight suits to connect the body and fabric.
Culture: Yoga does not use to perform, students only look and follow movements from teachers or video clips, to avoid unnecessary injuries.
DEVELOPMENTS
Worldwide, yoga dance has been formed and developed for a long time. The most popular area is still India, concentrating many teachers to teach at various countries. Yoga centers in Southeast Asia such as Thailand and Singapore have also expanded and attracted a large number of students. Although Yoga has recently penetrated Vietnam, it has quickly developed and maintained its advantages.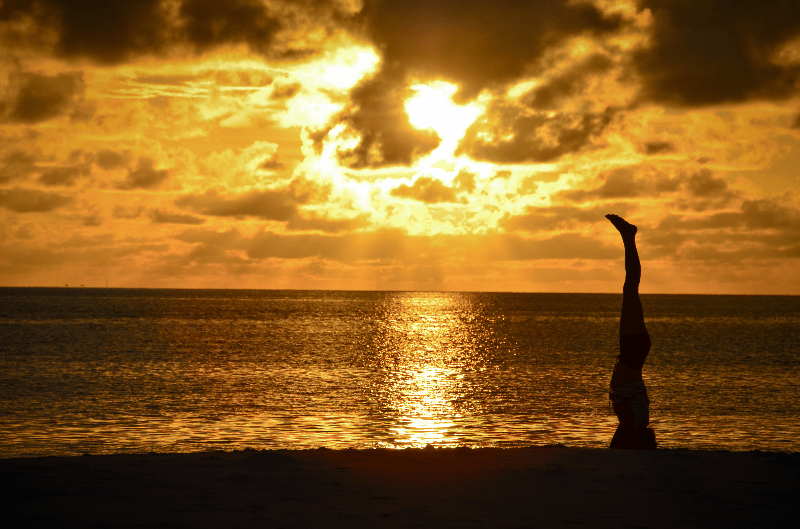 Saigondance center
Website: https://www.saigondance.vn/
Fanpage: https://www.facebook.com/saigondancevn/
Email: Saigonbellydance@gmail.com
Address:
+ 94-96 Street No. 2 Cu xa Do Thanh, Ward 4, District 3, Tp. Ho Chi Minh
HotLine: (8428) 38 329 429 – 0902 322 361
+ 85 Pham Huy Thong, F17, Go Vap District, Tp. Ho Chi Minh
HotLine: (8428) 3636.5202 – 0902 992 361
---
---

Registration
---
Lasted news
On-demand private dance lessons with teachers The goverment lifted the order on social distancing, gradually allowing dance studios to operate at a certain capacity. However, some students are afraid to go to mass dance classes because they don't want to meet many people. Or because they want to go to school right away, not patient enough to wait for the […]

VIP parties are often considered private parties, which can be personal (birthday party, wedding party, bachelor party,…) or community (grand opening celebration party, exchange party, music party,…). Customization and vanity are raised to a higher level than the usual organization. VIP parties are usually held exclusively for an important event or for some important individuals of the host. Sometimes the […]

It is quite easy to find filming services and photography studios for anniversary, wedding and birthday in Saigon or other provinces. However, finding a studio specializing in filming and taking photos for dancers is a different story. Because we have a studio with specialized equipment for dancers as well as the equipment for filming and photography we are able to […]

Living statue hiding into the background is a unique creation of an ordinary living statue. Instead of just dressing up as a certain character, living statue hiding into the background is more elaborately disguised by standing in front of a painted wall or a backdrop and dressing up with matching colors. With the picture behind, it feels like the living […]

Parties that emphasize individuality (birthdays, farewell parties, wedding anniversaries, bachelor parties, wedding announcement, engagement, etc.) are considered private parties. However, a form of private party which is held separately, more discreetly has just been introduced and quite attractive in recent times, called a Private Party. Private parties are held in various styles depending on the purpose and wishes of the host: Private parties take place […]

Weddings are an important event in anyone's life. A bachelor or bachelorette party is one last exciting event in someone single life before the future bride and groom commit to each other forever. The bachelor party (or Stag Weekend, Stag Do, Stag Party as it is called in Europe; Buck's Night as it is called in Australia) is the name […]

Although being opened for just 1 month, SaigonDance District 1 has made significant achievements, especially with the exchange and sharing workshops. I. GO CRAZY WITH ZUMBA TRAINERS OF SAIGONDANCE The Workshop kicked off with an extremely vibrant and fun Zumba Party with the theme "Zumba Tropical". Bustling Latin music echoes in the huge 163m2 dance room, along with energetic dance […]

Nghệ thuật xiếc từng được đón nhận rất nồng nhiệt tại Việt Nam và các buổi biểu diễn luôn chật kín khán giả ngóng trông, theo dõi. Hiện nay tuy xiếc không còn ở trong thời kỳ vàng son, tuy nhiên dịch vụ cung cấp xiếc của SaigonDance vẫn được không ít Công ty/ Doanh nghiệp yêu thích lựa chọn […]

CHƯƠNG TRÌNH KHUYẾN MÃI ĐÓN XUÂN 2019 Nhằm cảm ơn những học viên đã đồng hành cùng SaigonDance trong thời gian qua, Saigondance chào đón năm mới 2019 bằng chương trình tri ân học viên. Đối tượng áp dụng: – Tất cả khách hàng khi đăng kí học tại Saigondance. Áp dụng cho Chi nhánh Cư Xá Đô Thành và […]