Parties that emphasize individuality (birthdays, farewell parties, wedding anniversaries, bachelor parties, wedding announcement, engagement, etc.) are considered private parties. However, a form of private party which is held separately, more discreetly has just been introduced and quite attractive in recent times, called a Private Party.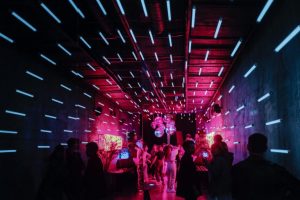 Private parties are held in various styles depending on the purpose and wishes of the host:
Private parties take place for the purpose of meeting, dating, weekend entertainment, or satisfying personal interests.
Private parties are meant to be intimate, strengthening and expanding relationships, or creating new experiences.
Guests of a private party can be partners, lovers, close friends, social network friends, or even strangers with similar interests.
Private parties can be a small intimate event or a lavish celebration depending on the conditions and wishes of the host.
Private parties can be held in many places, from a home, homestay or apartment, outdoor venue, swimming pools, cruise, restaurants, bars to large venues.
There is no specific content that is required to be included in a private party. In addition to popular activities such as dining (sweet party, BBQ party, tea party..), art enjoyment, popular games (Billiards, Darts, Video games, Card games), guests can also participate in many bold, liberal, or fun activities depending on the creativity of the host.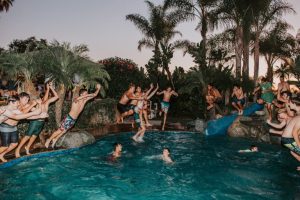 Here are some tips on how to plan a successful private party:
Set a budget: helps you determine almost everything about the party. The location, the entertainment, the services you'll need and even the number of guests you invite. It doesn't have to be a grande event, your private party can also be an intimate event
Set the date: The date is one of the most important details that you must choose when planning your party. Weekend would be ideal because most people have more free time them, but of course, it also depends on the guests you're going to invite. You can consult your guests about their preferred date first and then choose a date that suits the majority of guests.
Securing the venue: Sometimes you've agreed on a beautiful day to organize, but you can't choose the ideal location. Once you've found a place to host your private party, make sure all your guests can get there. In particular, that place must be reserved as soon as possible so that you have time to plan other details such as seating arrangement, menu, decoration, service booking and staffing.
Book the show service and other related services: You want to have a private party for your partner with a band with professional singers and dancers; a romantic date with your beloved which has musician plays a melodious violin; a party with close friends with a bartender, jubilantly dancing with a beautiful DJ; or a pool party with fiery female pole dancers; a luxurious wine party for ladies served by handsome six-pack waiters. This will depend on the content and theme that you want to do in the party.
Take photos: Many guests love to capture beautiful moments in the party. Your party will become more memorable if you book a photography service. Set-up a beautiful decorative background so guests can pose for photos with it. You can also hire a cameraman to record the party. Sending thank you cards to guests. Picture of them enjoying the event will be a pretty meaningful gift.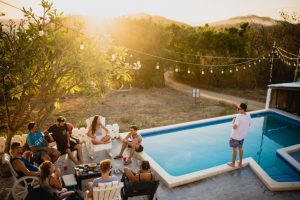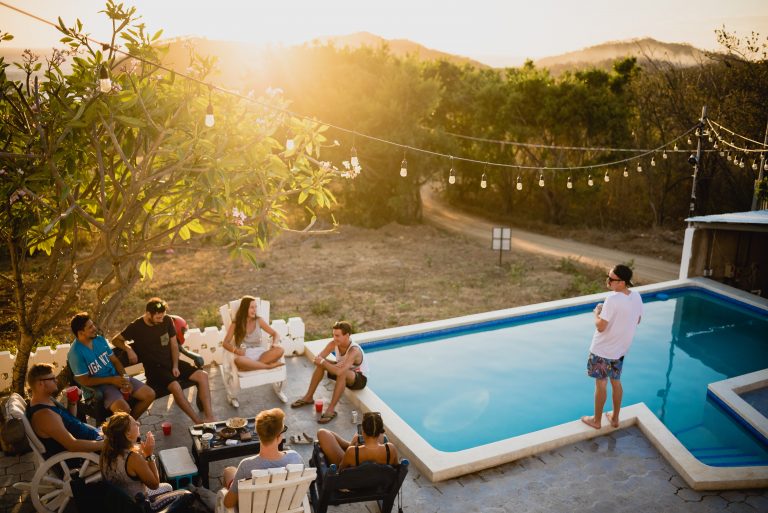 Compared to other events, there may be fewer attendees in a private party. But this doesn't mean it's easier to organize. Whether it is a simple intimate private event or important, confidential party, we still have to ensure a detailed and flexible plan. However, if the planning process becomes overwhelming, the presence of professional event companies will be a great aid in planning your own party.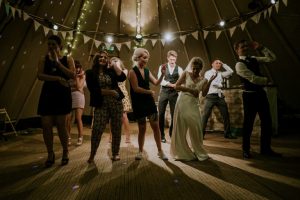 SaigonDance – Tran Ngan One Member Co., Ltd., with more than 13 years of experience in event organization – will enthusiastically advise in detail and give recommendations about content, personnel, location, and requirements depending on the customers. So that party members can enjoy an intimate and perfect experience:
Securing restaurants, hotels, bars, lounges, beer clubs, villas,… booking venues for private parties.
Providing beautiful decoration service in private party.
Booking beautiful and party-rocking female DJs to rock the music at the party.
Providing sexy dance dancers, pole dancers, fiery samba dancers.
Providing sexy strip dancers, lap dance, chairdance.
providing male sexy dancers, male pole dancers with 6 pack body.
Supplying professional bartender.
Providing MC
Booking bands, singers to perform at private parties.
Providing film crew & photographers for taking photos & videos at the parties.
Supplying beautiful female service staff, hot boy service staff.
Working with the client to provide any custom or event specific party need required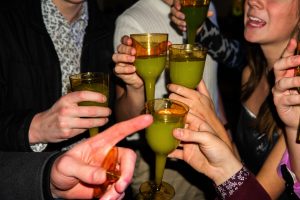 SaigonDance Center – Tran Ngan Co., Ltd specializes in providing professional dance crews with a full range of different dance genres: Modern Dance US/UK, Korean Modern Dance (Kpop Dance), Sexy Dance, Belly dance, Contemporary dance, Indian dance (Bollywood), Chinese Classical dance, Carnaval dance, Pole dance, LED screen interactive dance, Water Drum dance, Hoi Drum dance, Fire dance, Cheerleading dance, and more!
In addition, SaigonDance also provides other creative services for party events such as Halloween costume, Living statue, body painting, interpreters, Calligraphy master, stilts, comedy groups, musicians, bands, filming crews, cheerleaders, magicians, bilingual MCs, provides PB, PG for event, models, bartender, singers, DJ and many other services based on the request and requirements for the event programs.
Need advice or have questions about SaigonDance private party services? Please contact the hotline: 0902.322.361