Stretching Classes In SaigonDance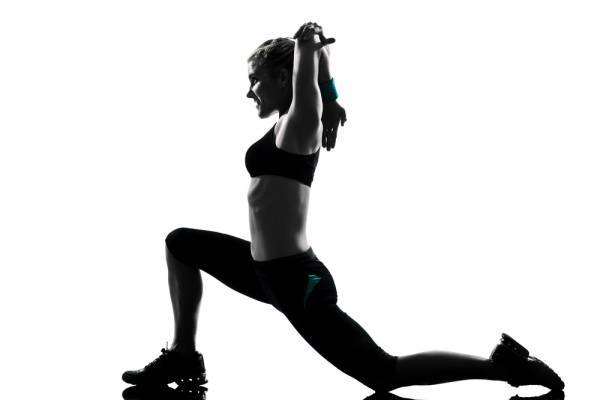 1. WHAT IS STRETCHING ?
Stretching involves lengthening and widening the muscles of tendons, buttocks, biceps, etc. and may include some yoga or Pilates poses, to make full body extension and maintain a healthy and flexible body, increase the movement range and elasticity of the joint muscles. Everyone, regardless of gender/ age or body's natural flexibility, should exercise muscle relaxation, even if you practice sports or not. With some basic routines, you can even practice while watching TV, sitting on the computer or before going to bed.
2. BENEFITS OF STRETCHING:
When joint muscles are not stretched frequently, they will be "bundled" and reduced in flexibility, especially because of the effects of time or regular exercise regimes that cause the body to suffer from large compressive forces. This will reduce the level of stretchiness, even cause some difficulties in daily activities. I remember someone said that weightlifters could not scratch their own backs. Or many girls are struggling when they are not able to pull the zipper of a new dress behind their back without the other's support.
Though muscle stretching does not require so much time, it brings back a great result including:
– Reduce muscle tension, local muscle endurance
– Increase the flexibility of joints
– Improve coordination between muscles
– Increase blood circulation
– Quick energy recovery (due to increasing blood circulation and mental relaxation)
– Reduce muscle pain
– Improve the effectiveness of daily activities or exercise, sex, …
– Relaxing the mind
– Increase the effectiveness of sports and gym exercises
One of the biggest benefits of stretching is that you can increase the range of motion, which means your limbs and joints can move further without discomfort or injury. Stretching exercises can also support the recovery after exercise, reduce muscle aches and pains, increase muscle and tendon tolerance under strong and deep effects of sports or strength exercises and minimize the risk of unwanted injuries.
3. NOTES WHEN LEARNING STRETCHING:
Muscle stretching is great only when it is practiced properly. Otherwise, it may cause serious damages. Here are some helpful tips to safely relax your muscles and prevent injur:
– Always warm the body before actually going into deep muscle relaxation. Be hurry when the body is not in the ready state is dangerous. Imagine your joints, tendons, ligaments are like a piece of rubber. When you try to stretch it may cause reefs or even breaks. However, with the right temperature, the rubber pieces will become flexible, more and more pliabl. It is best to stretch the muscle after heating or apply it at the end of the session, after completing other exercises.
– Do not lock joints when stretching muscles. Keep the joints slightly bent to avoid unnecessary stress.
– Do not hold your breath during practice. Keep breathing normally. You can also breathe deeply, inhale through your nose and exhale through your mouth, it will help relax your mind, and of course, your muscles.
– Do not rush. The stretching is gentle but bring great results, which helps reduce muscle bundles and unwanted injuries.
– Never compare with others. Everyone has different levels of flexibility, not to mention you won't really know how long it took them to do so. Trying to "imitate" will only make you overstretch, and of course, injury.
– If you have severe damage in the joints. For example, you need to replace your hip joint, never cross your legs or open your hips wide (over 90 degrees). It can have serious consequences.
– Do not transport too much or perform too hasty movements. Joint muscles need time to "adjust" and relax. When you do it so fast and strong, the reaction can make it more stressful instead of stretching your muscles.
– If it hurts, stop immediately. And start again more slowly. Never pull the muscles of your joints to the extent that you force them to "speak up".
– Consult your doctor about the diseases or other problems you have in order to have a safe and effective exercise regime.
4. SOME BASIC STRETCHING MOVEMENT:
Static Stretching: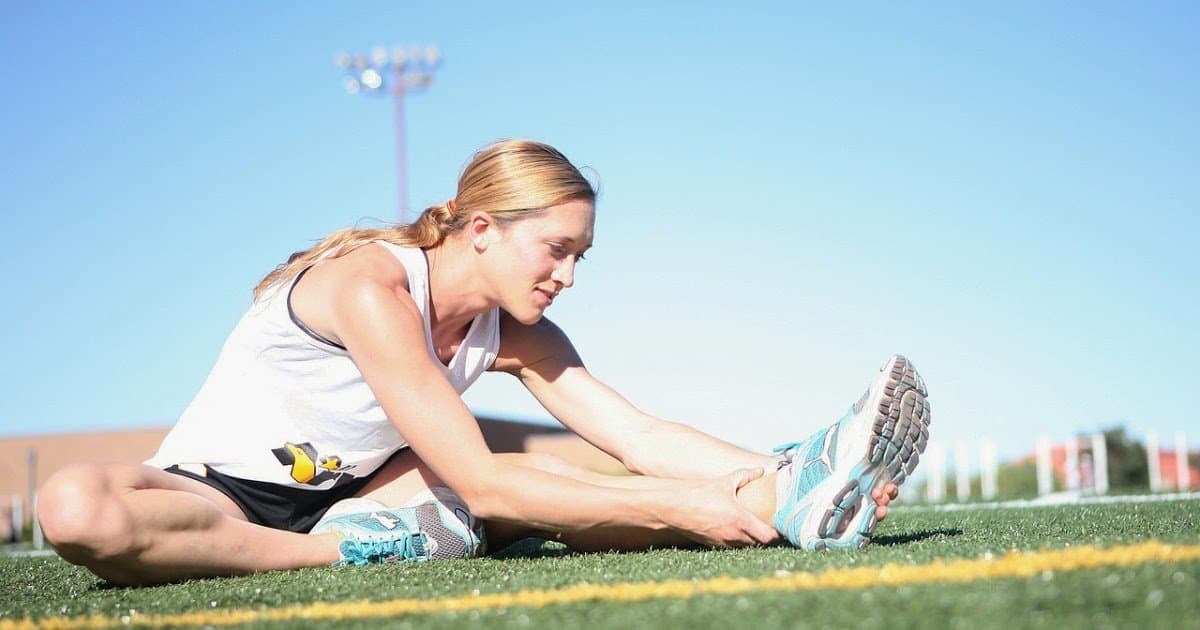 Maintain the position from a few seconds to half a minute in a position where the muscles are "stretched", "stretched" to the maximum but still comfortable, usually between 10 and 30 seconds. This is probably the most common type of muscle relaxation, both popular and safe, highly effective and increases the flexibility of joint muscles. However, many experts believe it is less effective than Dynamic stretching in terms of enhancing the range of motion to achieve the best results of bodybuilding and sports.
Passive stretching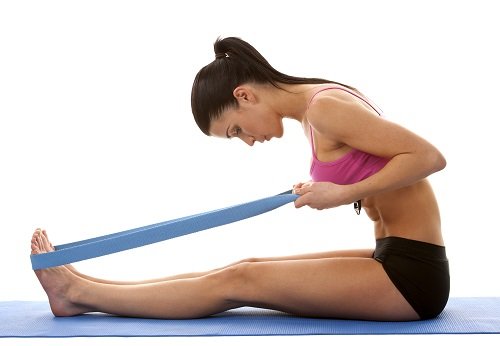 Increase the range of motion through practicing with your partner or using floor, wall, roller, rubber ball, elastic band, … to be a "fulcrum" of force. This is a very effective way and quite easy to do; however, stretching seems to be easy so you tend to exert too strong leading to injury. Pay attention to the body's perception.
Active stretching: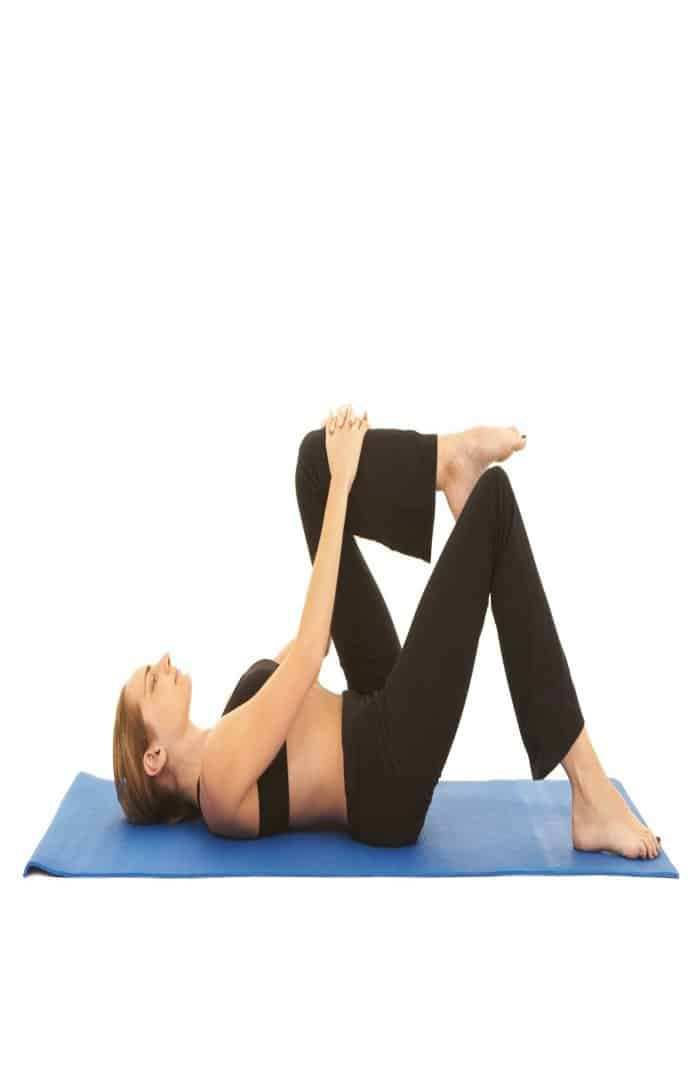 Often combined with Static stretching. Or used in yoga exercises. Including "stretching" movements of certain muscle groups on the body without using the help of other muscles (muscle group isolation). For example, to stretch the leg muscles and tendons, you can lie on your back on the floor and raise one leg in the sky, keeping that position for about 10 seconds (no need to hold more than 15 seconds).
Dynamic Stretching: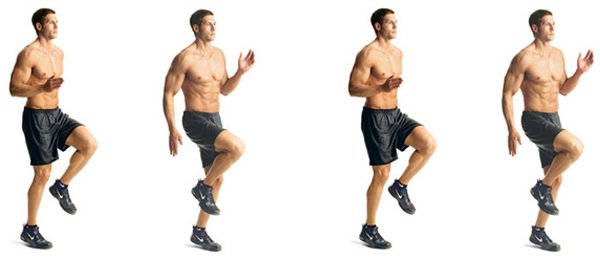 It includes a series of gentle and controlled movements, which help to warm up muscle groups, increase the movement range of joint muscles and avoid the risk of injury that may occur during exercise. Hence Dynamic stretching is often used before rehearsals to activate the body's movement mechanism, stimulating the brain and muscles to prepare for a real training session later. It also helps pump blood, oxygen and nutrients to the joint muscles.
The principle is quite simple – imagine the types of moves, you will perform and magnify it, starting with small-amplitude motions, then gradually increasing, both the amplitude of movement and speed. A simple example is to rotate your arms or twist yourself about 10-12 times. You can also do sumo squat without weightlifting to launch the hip joint before kicking the ball, jumping into the squat and rotating the shoulder joint before entering a basketball game. It really works.
Click to view Stretching Schedule
---
---

Registration
---
Lasted news
On-demand private dance lessons with teachers The goverment lifted the order on social distancing, gradually allowing dance studios to operate at a certain capacity. However, some students are afraid to go to mass dance classes because they don't want to meet many people. Or because they want to go to school right away, not patient enough to wait for the […]

VIP parties are often considered private parties, which can be personal (birthday party, wedding party, bachelor party,…) or community (grand opening celebration party, exchange party, music party,…). Customization and vanity are raised to a higher level than the usual organization. VIP parties are usually held exclusively for an important event or for some important individuals of the host. Sometimes the […]

It is quite easy to find filming services and photography studios for anniversary, wedding and birthday in Saigon or other provinces. However, finding a studio specializing in filming and taking photos for dancers is a different story. Because we have a studio with specialized equipment for dancers as well as the equipment for filming and photography we are able to […]

Living statue hiding into the background is a unique creation of an ordinary living statue. Instead of just dressing up as a certain character, living statue hiding into the background is more elaborately disguised by standing in front of a painted wall or a backdrop and dressing up with matching colors. With the picture behind, it feels like the living […]

Parties that emphasize individuality (birthdays, farewell parties, wedding anniversaries, bachelor parties, wedding announcement, engagement, etc.) are considered private parties. However, a form of private party which is held separately, more discreetly has just been introduced and quite attractive in recent times, called a Private Party. Private parties are held in various styles depending on the purpose and wishes of the host: Private parties take place […]

Weddings are an important event in anyone's life. A bachelor or bachelorette party is one last exciting event in someone single life before the future bride and groom commit to each other forever. The bachelor party (or Stag Weekend, Stag Do, Stag Party as it is called in Europe; Buck's Night as it is called in Australia) is the name […]

Although being opened for just 1 month, SaigonDance District 1 has made significant achievements, especially with the exchange and sharing workshops. I. GO CRAZY WITH ZUMBA TRAINERS OF SAIGONDANCE The Workshop kicked off with an extremely vibrant and fun Zumba Party with the theme "Zumba Tropical". Bustling Latin music echoes in the huge 163m2 dance room, along with energetic dance […]

Nghệ thuật xiếc từng được đón nhận rất nồng nhiệt tại Việt Nam và các buổi biểu diễn luôn chật kín khán giả ngóng trông, theo dõi. Hiện nay tuy xiếc không còn ở trong thời kỳ vàng son, tuy nhiên dịch vụ cung cấp xiếc của SaigonDance vẫn được không ít Công ty/ Doanh nghiệp yêu thích lựa chọn […]

CHƯƠNG TRÌNH KHUYẾN MÃI ĐÓN XUÂN 2019 Nhằm cảm ơn những học viên đã đồng hành cùng SaigonDance trong thời gian qua, Saigondance chào đón năm mới 2019 bằng chương trình tri ân học viên. Đối tượng áp dụng: – Tất cả khách hàng khi đăng kí học tại Saigondance. Áp dụng cho Chi nhánh Cư Xá Đô Thành và […]